Champion® Eyes and Ears
Safe. Stylish. Practical. Protect your most valuable assets—your sight and hearing—with Champion's eyes and ear protection.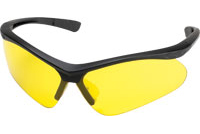 Maximize your vision and protect your eyes next time you're at the range or in the field—slip on a pair of Champion Shooting Glasses. Frames come in a variety of colors and feature sharp, image-enhancing lenses available in clear, yellow, orange and smoke tint.
40603 Black Frame-Rose Lens
40604 Open Frame Black/Yellow Lens
40605 Open Frame Pink/Rose Lens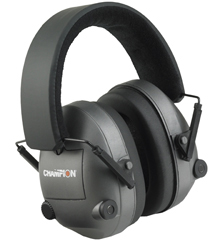 These comfortable, stylish muffs provide superior hearing protection while remaining light and comfortable for the shooter. Available in either standard or electronic versions, they reduce harmful noise levels and provide a comfortable fit for those long days of shooting.
40622 Eyes & Ears Combo; Passive Dark, Ballistic
40974 Ear Muffs - Electronic; 25dB NRR